Last weekend, I ran a character creation comics workshop at PILCON, a little comic convention run by the Peabody Institute Library that I contribute to every year. For the occasion, I decided to finally compile a bunch of the material I use in my workshops into a little mini guide.
This "How to Draw Comics" book is the result. It covers the whole process I use to create my comics, with special emphasis given to drawing characters and the thumbnailing process—which is the real heart of making comics.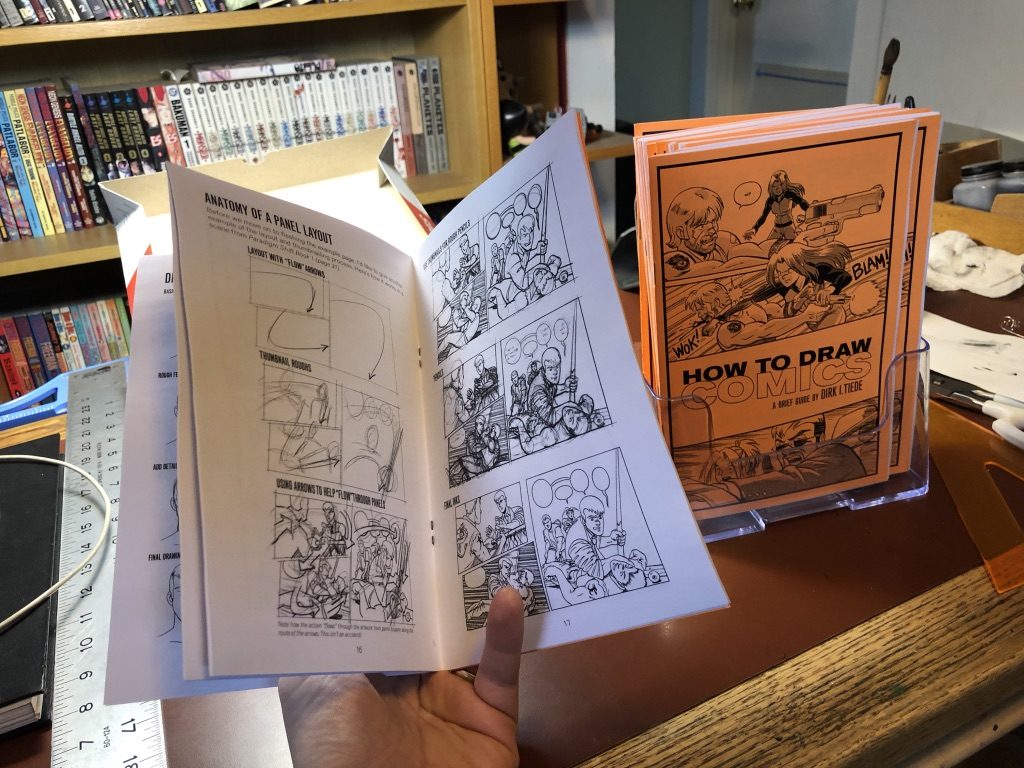 This week I dropped off 4 copies of at Paper Asylum, my cool local comic shop. There's currently only a handful of paper copies, so due to interest over the Paradigm Shift Facebook page, I'm making it available as a digital download today.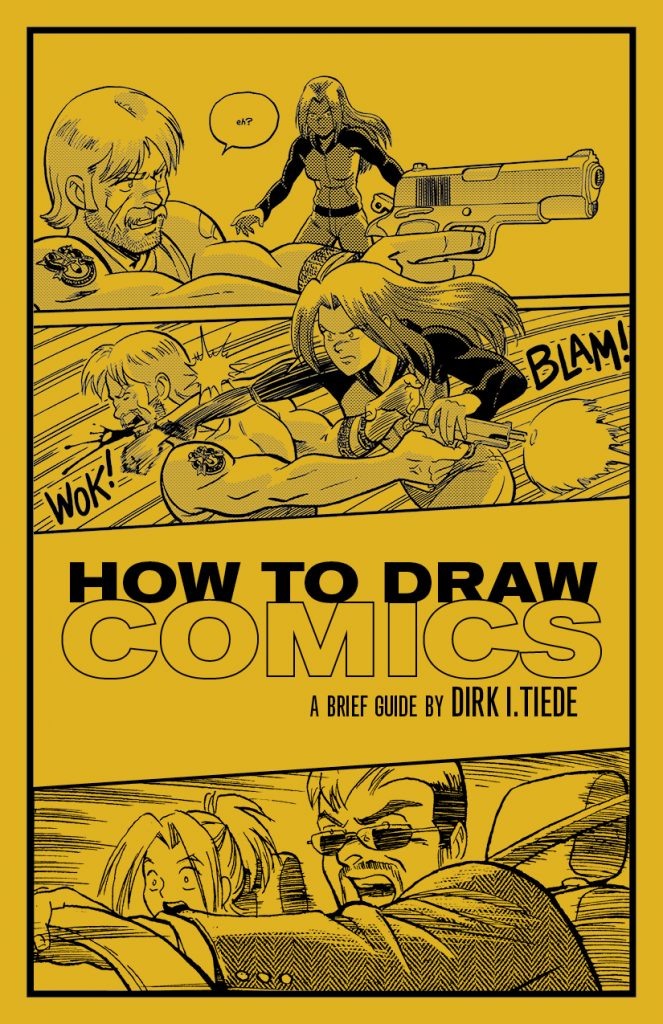 How to Draw Comics Mini Guide – $3.00
(Once you complete your purchase in PayPal, click on the "Return to Merchant" button to go to the download page. If you run into any problems, please email me at dirk@dynamanga.net.)
It was fun to put this little book together, so I may use it as a reason to return to the "How to Draw Comics" blog series. I could easily see making more of these little things in the short term.