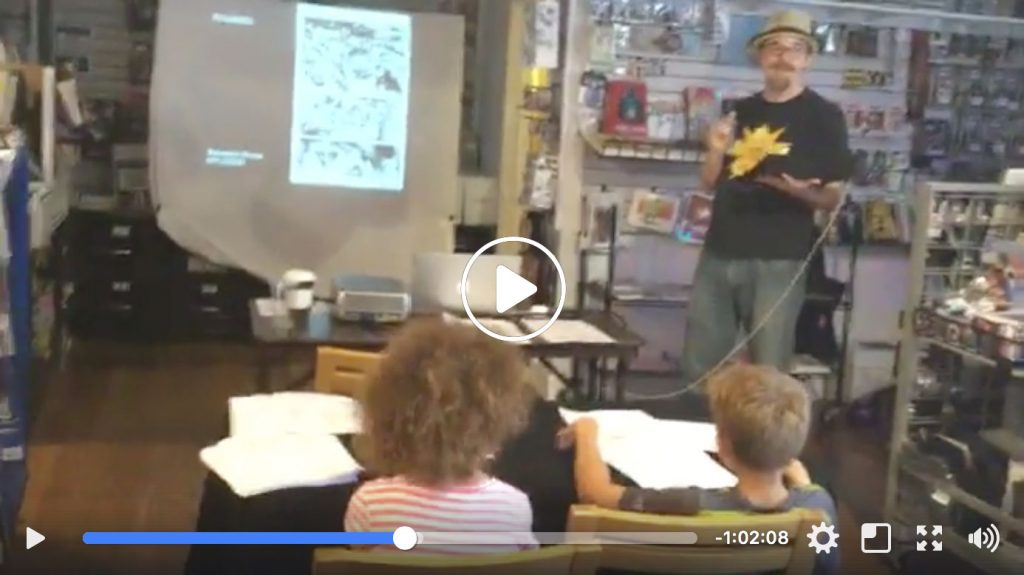 Pete at Paper Asylum kindly broadcast the whole workshop via Facebook Live on Sunday afternoon. The workshop kicks off around the 1:02:00 mark.
The workshop went well. We had a number of students from Monteserrat College of Art in attendance, which was fantastic. This presentation is a bit of a firehose of information, which is why I'm following up with the in-depth series here.
Here's a few photos from the event, courtesy of Pete:
Coming up shortly is the first in the series: Tools!