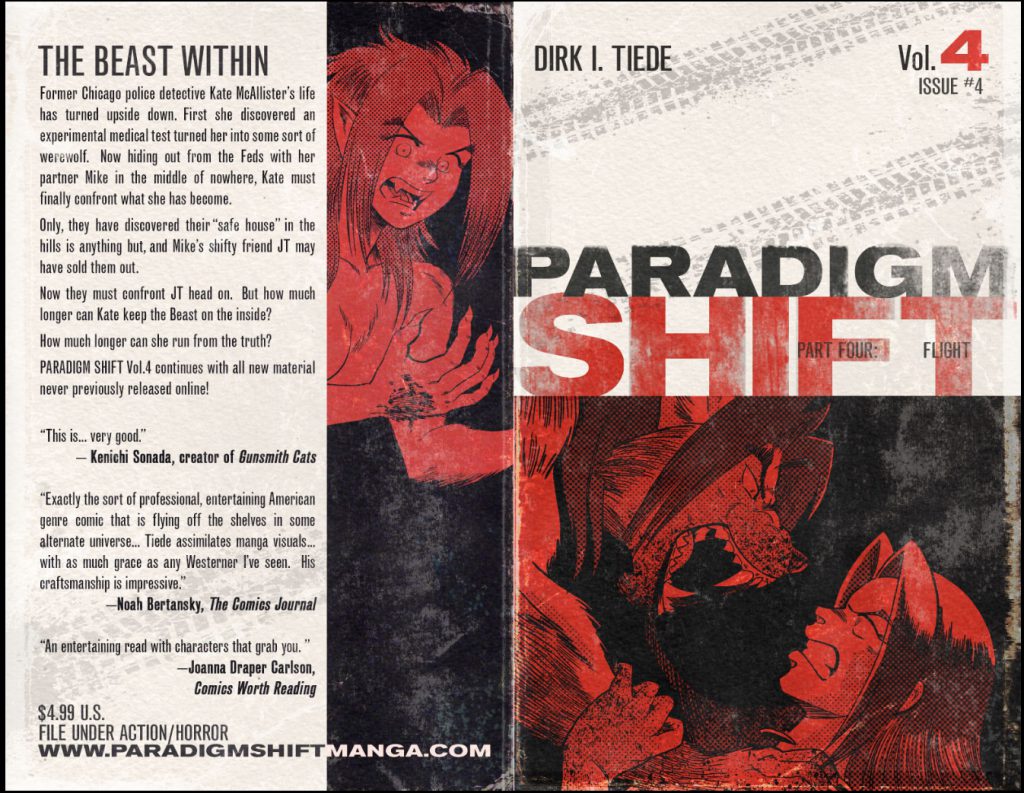 So, I've been working on Paradigm Shift Vol. 4, and I'm happy to announce that Issue #4 (out of 5) is complete!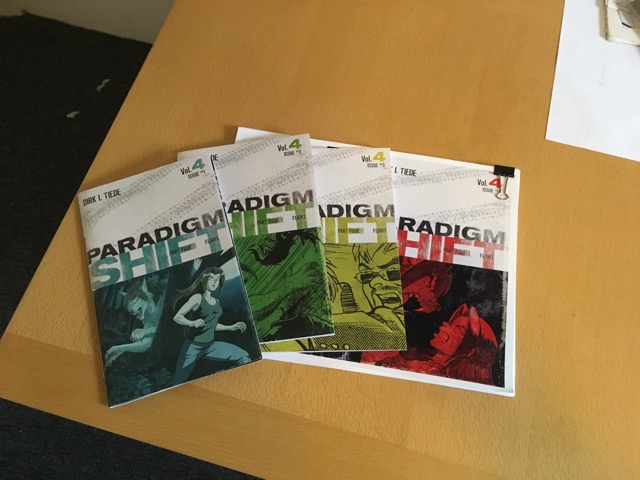 Last year I revisited the story and decided it was worth completing the book. I've gone back and revised story and artwork to turn it into a more self-contained installment for the series.
I released Issue #1 with little to no fanfare last fall at M.I.C.E. which compiles the first 50 revised pages of "Part Four: Flight". This spring I released Issues #2 & 3 back to back at Beverly Comicon and PILcon at the Peabody library, which, aside from a few story edits contain mostly existing material from the webcomic.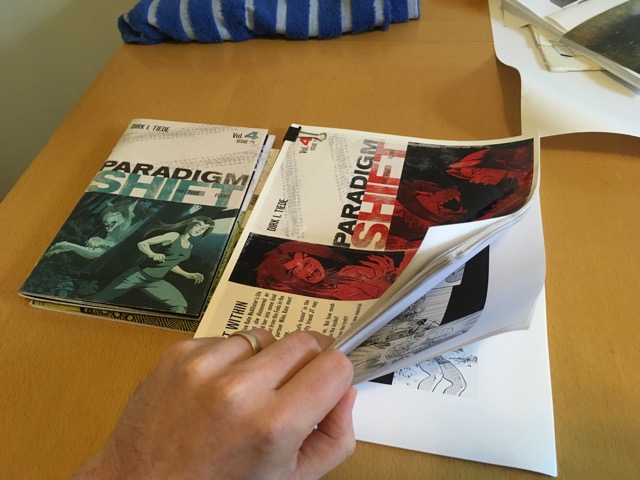 Issue #4 is the first issue of nearly entirely new material that has never seen the light of day on the website. I'm releasing it as a minicomic next month at a book signing and comic workshop at Paper Asylum in Beverly, MA.
I'll be starting work on the final issue—#5 of 5—soon and plan to release it in the spring. After that… new graphic novel!
If you missed Issues 1-3, don't worry. You can catch up at Paper Asylum or find me at M.I.C.E. in October. You can also read them here at www.paradigmshiftmanga.com.