I've just spent the last 3 weeks or so creating these murals for Peabody's new North Shore Children's Museum—a permanent version of CuriousCity, a pop-up that happened in 2019.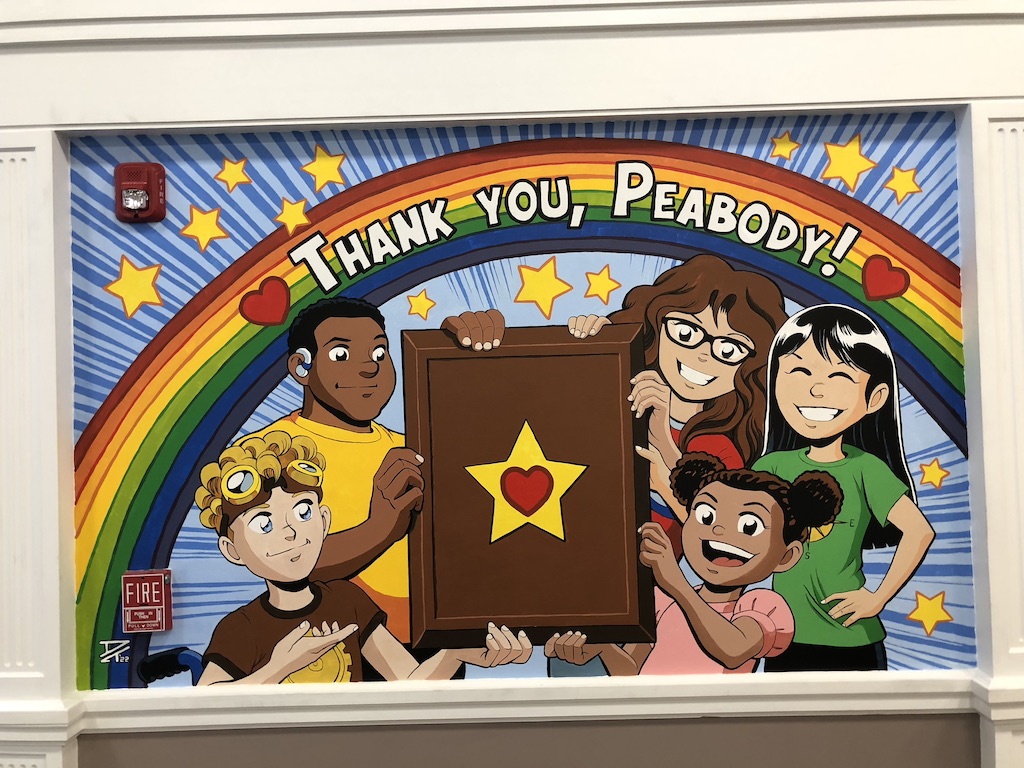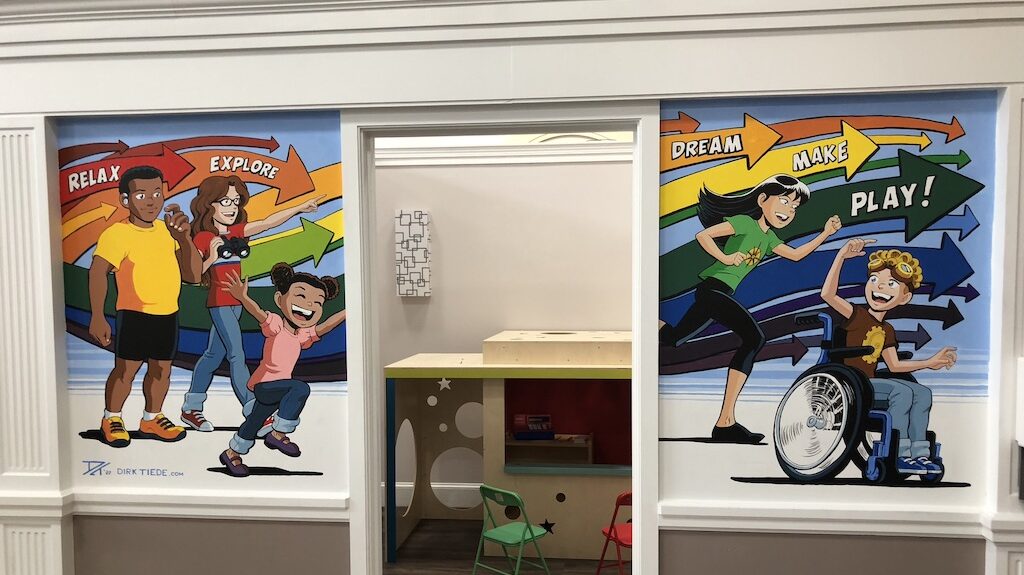 This is literally the largest painting project I've ever taken on. These things are huge. The mural above is over 25 feet long, and overlooks the lobby on the second floor!
Here's what it looks like in context: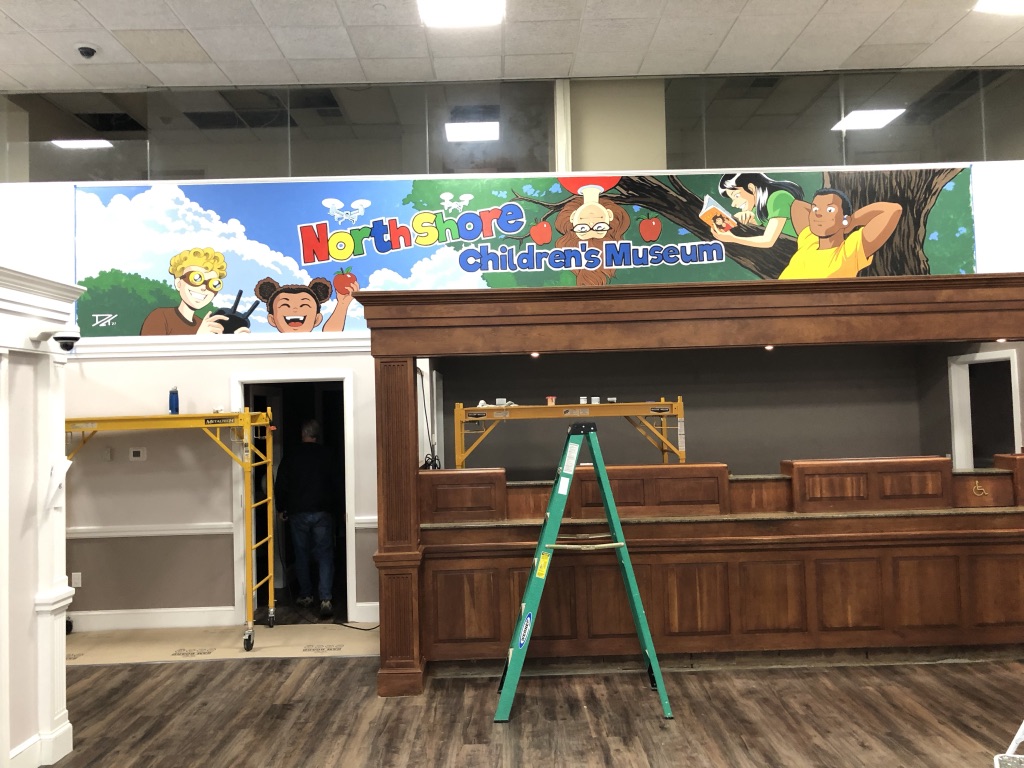 Each of these took about a week to execute from start to finish on site. That's not including the time spent planning them, which was an additional week leading up to the project. I designed each of these digitally, and drew them in CLIP Studio Paint. Here's what the original designs looked like: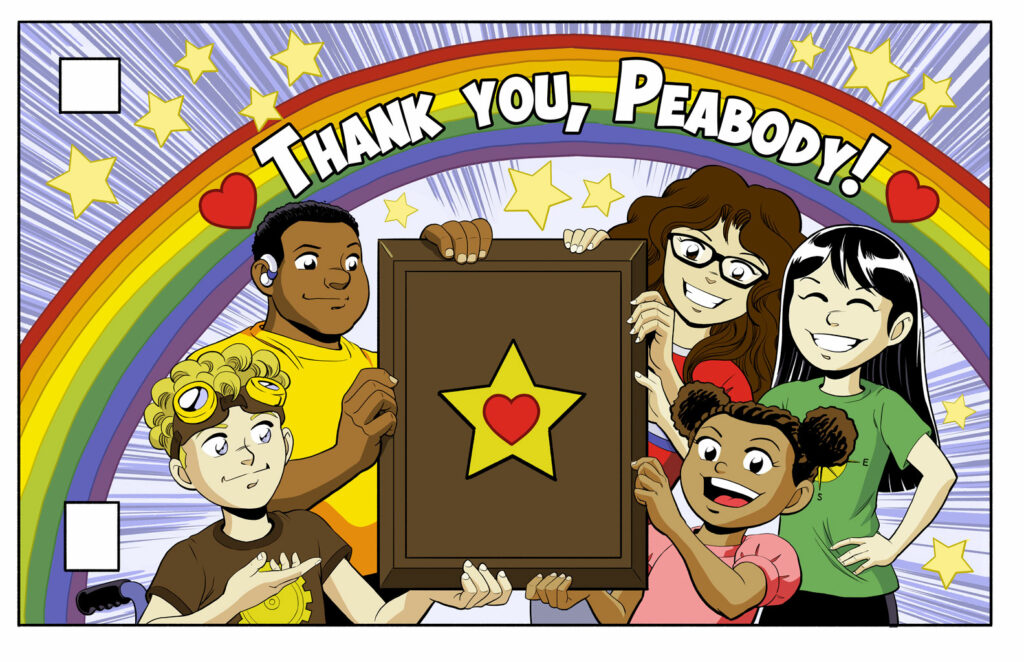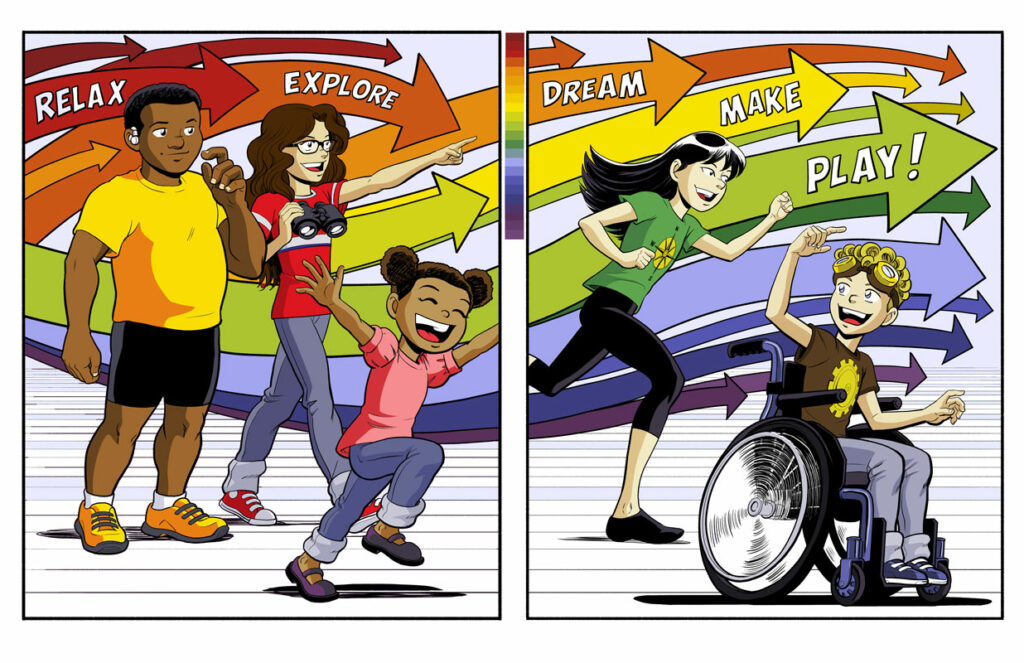 I projecting the drawings up on the wall before painting them. I ended up using standard Behr interior paint in a set of pre-mixed colors for the major reds, greens, yellows, blues and browns, to cut down on the amount of mixing, though there was still a bit of that for the lesser-used colors. What's really gratifying is to see the final paintings look almost identical to the digital mockups. They're even more vibrant in person!
You can see what process looked like from start to finish in this timelapse:
I'm really excited to see this new museum happening. The new space is filled with cool rooms featuring murals by wonderful local artists like Bruce Orr and Ron LeBrasseur.
The North Shore Children's Museum will be opening its doors to the public on October 15th, 2022. I hope you'll come visit!